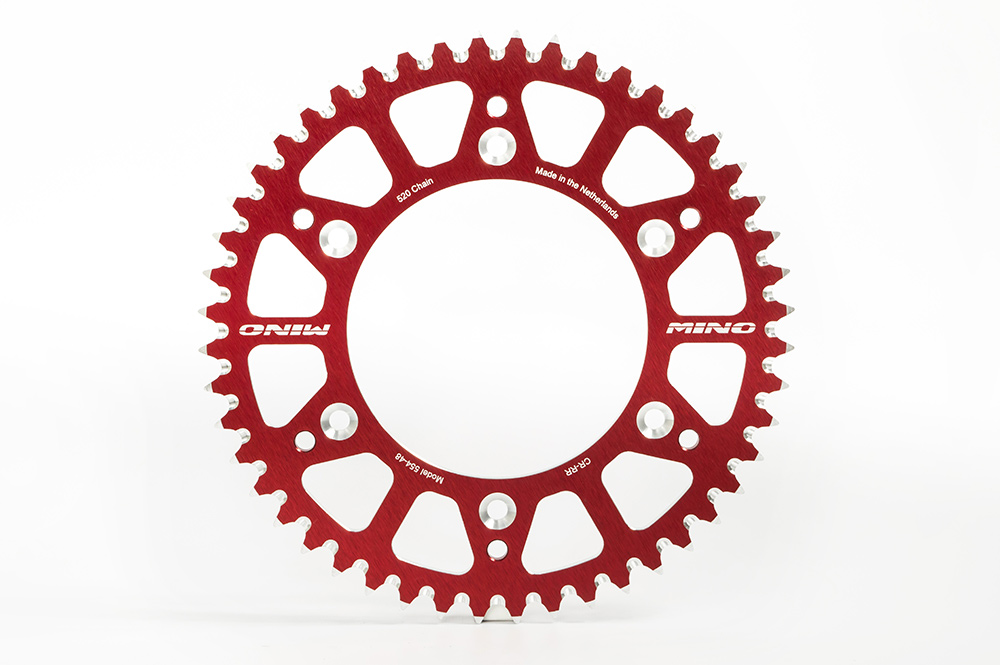 The Mino 7075 Series rear sprockets are of the highest quality when it comes to materials, state of the art manufacturing processes and technology.
This is the ultimate sprocket for motocross racing.

7075 SERIES FEATURES
> Aviation-grade 7075-T6 aluminum alloy – Best material available.
> CAD designed and CNC machined using state of the art technology.
> Self-cleaning grooves between each tooth to prevent mud build-up.
> Sector optimized layout for maximum strength and lowest weight.
> Color anodized coated surface for extra strength and durability.
> Race proven on the toughest sand tracks in the Netherlands & Belgium.
SAFETY & INSTRUCTIONS
For your safety please read the instructions before use.