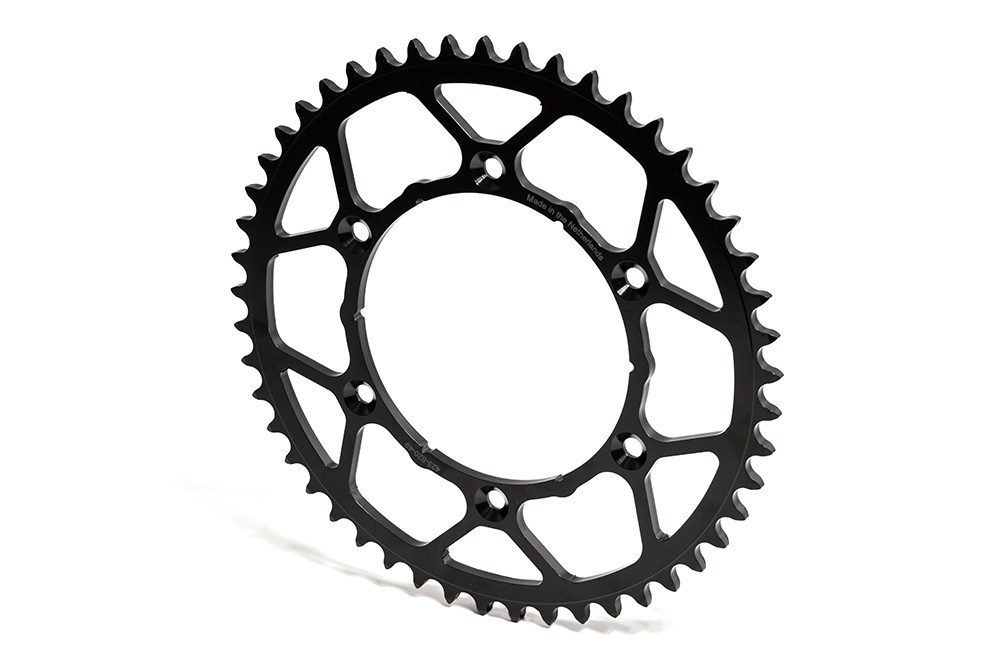 The Mino Steel Ultralight rear sprockets are made of top grade steel and outlast an aluminium sprocket 3 times.

STEEL ULTRALIGHT FEATURES
> Top grade hardened Steel, will outlast an aluminum sprocket by 3 times.
> CAD designed and laser cut using state of art technology.
> Special coating for extra strength and durability.
> Sector optimized layout for maximum strength and lowest weight.
> Circular design around the hub reduces stress and maximizes reliability.
> Race proven on the toughest sand tracks in the Netherlands & Belgium.
SAFETY & INSTRUCTIONS
For your safety please read the instructions before use.